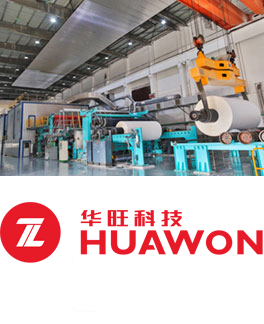 Hangzhou Huawang New Materials Technology Co.,Ltd is the one of Chinese enterprises that engaged in exploring, manufacturing and selling Decorative Base Paper, has over 200 kinds of decorative base paper. HUAWON introduced a number of international first-class level base paper production line from European with strong technology.
As Vice Chairman of China association of decorative paper, and one of the main drafting units of the National Institute of Standards for Artificial Board Veneer Special Paper, HUAWON is a provincial level high tech enterprise, has the R&D Center cooperates with European Institute of Engineering Technology of Construction, and owns a number of patents and have been honored by awards of National Science and Technology. The company has been successful in adhering to the international quality standards like ISO9001 & ISO14001, and also has been authorized by FSC (The Forest Stewardship Council).
HUAWON is located in the national development zone - Qingshanhu Science & Technology city of the western suburbs of Hangzhou, away from the famous West Lake less than 20km, with beautiful scenery and rich cultural heritage. Since its inception, HUAWON takes "PROFESSIONAL, FOCUSED, CAUTIOUS, DEVELOPING" as the enterprise concept, confirms to position in the middle/high-end base paper market. Every HUAWON people has a "HUAWON Dream": Make national HUAWON base paper brand outstanding from the global market. In more than 20 years, HUAWON people build garden-like factory, introduce most advanced paper-making equipment, explore the forefront of the decorative base paper production technology, and take the most rigorous craftsman spirit, the greatest passion and patience, to create best HUAWON products, present to our customers. God rewards the diligent, HUAWON products won the highly market recognized at home and abroad, HUAWON brand has become a most outstanding representative of the China national decorative base paper brand!
OUSTANDING QUALITY, PRODUCED BY HUAWON!